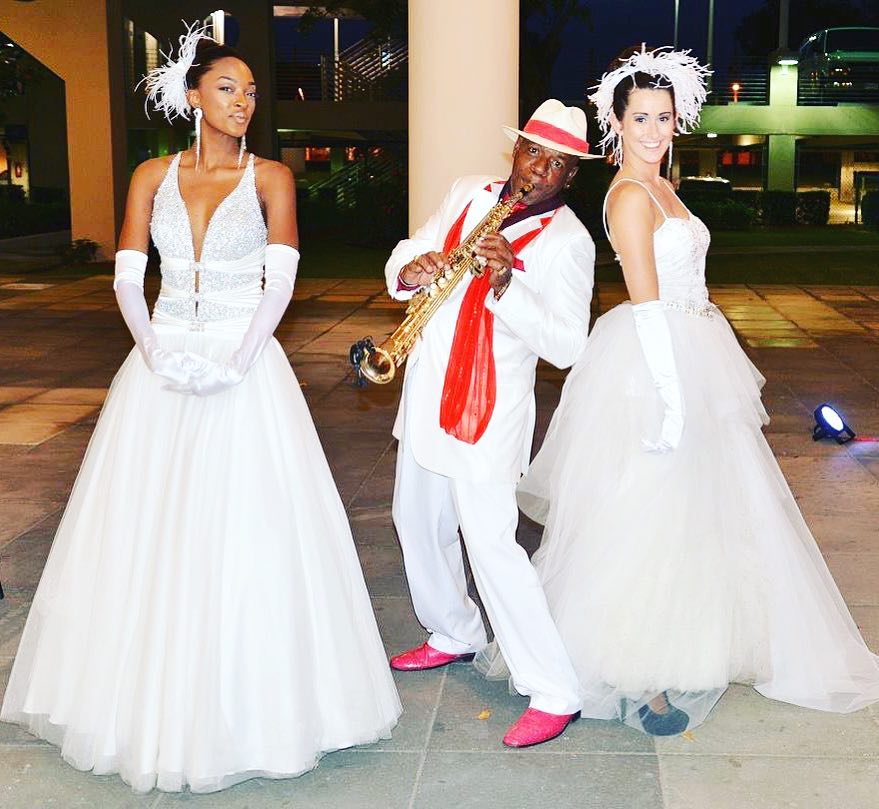 Producer, Composer, Songwriter, Film Maker, Musician, Vocalist, Actor
After 30+ Years, Contemporary Jazz Saxophonist Leo Casino Continued to Move People. The irrepressible Grammy-nominated saxophonist and composer, filmmaker, actor, model and activist reached people through his music, life experience—and soul.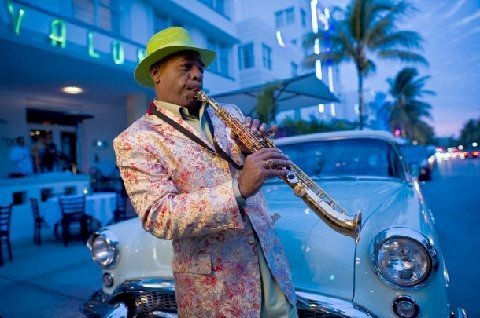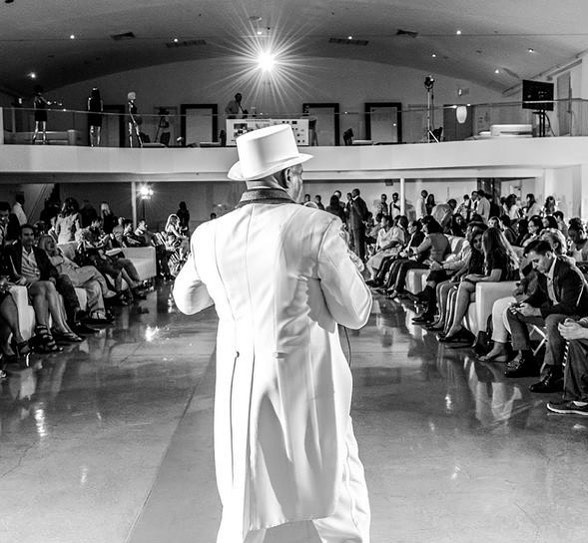 After 30 years of show business, Casino has some pretty impressive credentials. He is a Grammy-nominated composer and sax artist who has recorded 100+ songs, scored/acted in 18 movies, and has appeared on the Geraldo, Maury Povitch, and Today Shows. He recently performed at the Memphis Jazz Festival, Jamaica Jazz & Blues Festival and numerous festivals and concerts around the globe. Along the way, Leo has performed with many greats including George Benson, Earth, Wind & Fire, Neil Diamond, Jimi Hendrix, Donny Hathaway, Peter Tosh, Neville Brothers, Miles Jaye, Bob Marley, Gloria Gaynor, Robert Flack, Lionel Richie, Grace Jones, Meat Loaf and Jaco Pastorius—to name just a few.
Leo Casino's soulful, passionate sax has a way of reaching people. Not some people, but all people. Gabe Berman, Miami Herald reporter, described one of his recent performances at Mardi Gras Gaming this way: "…he's belting out Sweet Home Chicago. Passersby stop in their tracks to dance. Valet parkers pop out of their office to shake a leg. Two priests chatting at a table jump to their feet. Small children and old-timers sway to the beat. This scene could be cut-and-pasted into the movie The Blues Brothers." But this isn't some chance event. It's been a common occurrence at every one of Leo Casino's performances over the past 30+ years.
Even former President Bill Clinton is a fan, writing Casino a personal note: "Leo, your new CD is really smoking."
But for Casino, it's more than just an impressive resume — it's always about the music.
Casino is equally adept on alto, soprano and tenor sax. He is perfectly capable writing his own sultry smooth jazz tunes—or unearthing interesting covers like Marc Cohn's "Walking in Memphis." Casino paints with a musical palette from around the world—using Latin grooves on some tracks, or Middle Eastern modes on his instrumental, "A Night in Baghdad." Leo is also an accomplished dancer and singer, but he's equally happy to let others get their due. He always pushes his band members—made up of Miami's best studio musicians—to reach new musical heights. Besides being a musician and composer, he's a great bandleader, and knows when to let others do their thing.
It's impossible to talk about Casino without mentioning his Pittsburgh roots. He overcame a broken home and turbulent upbringing in the city's Hill District, by gravitating towards the neighborhood's rich musical scene. He began studying music at the age of nine, and by his teen years was playing with such giants as Stanley Turrentine, Cy Morocco and George Benson. 
Later, Casino received a full scholarship to the prestigious Howard University in Washington, DC. He had the honor of becoming US's first Jazz Major, studying under Donald Byrd and the great Quincy Jones. After school he moved to Miami, playing nationally with artists including Dr. Lonnie Smith, Timmy Thomas, Mitch Ryder, James Brown, Wilson Pickett, Eddie Floyd, Jimi Hendrix, Spider Martin, Jack McDuff, Carla Thomas, Benny Latimore, Roberta Flack, Diamond Tooth Mary, David Keith, Don Johnson, The Neville Brothers, Bobbie Keys, Robert Cray Band, Meatloaf, Viola Wells, Donna Summer, Gloria Gaynor, Grace Jones, Bob Marley and Peter Tosh in performances that brought him around the world. He played at the annual White House Party, several benefits for the American Cancer Society, President Nixon's Inauguration and the Orthopedic March and Soul Explosion (a benefit for the homeless).
However, the more he performed, the more Casino became noticed for his equally commanding stage presence, smooth looks—and unequalled sense of style—which put him in demand as a model, actor, and more. Casino delved into writing and acting, developing numerous plays and musicals: among the plays are I am Innocent, and Odyssey. Musical credits include Land My Father Died and Funk Opera. Among Casino's film credits are Forsythe County, Soweto and East of Overtown. Leo can also be seen in the 1987 German film Otto and in a 1986 episode of Miami Vice as Slick.
But as his career flourished, Leo became more involved in giving back. He lectured on race relations at colleges around the country including UCLA, Harvard Law School, the University of Chicago and Morehouse College. He was awarded an honorary Doctorate Degree from Mallory College for his work. Casino was the guest speaker at the Allegheny County (Pittsburgh) Jail's General Equivalency Diploma (GED) graduation ceremony honoring the jail's achievers. Recently, he was the headline entertainer at a fundraiser for New Orleans' victims of Hurricane Katrina and the American Red Cross that also featured Jamie Foxx, Colin Farrell, Paris Hilton, Victoria Cummock, Shaquille O'Neal, Cedric the Entertainer, Boris Becker and Jim Brown in South Beach. Additionally, Casino was a recent keynote speaker at Florida International University's Black Student Union's Conference on "Empowerment: Searching and Finding Solutions" alongside the Reverend Al Sharpton.
However, after all of this success, something was missing. Casino decided to return to his roots—visiting his native Pittsburgh, to shoot an original film. Part documentary, part memoir and part entertaining story about his return to the Hill District—he confronts great memories of his youth as well as the tragic increase in murders, particularly of young Black Pittsburghers. This film presents a wonderful platform for further discussion and a harsh engagement with what plagues us within and outside our communities. Not surprisingly, Return to the Hill has been shown at festivals and theaters worldwide.
Leo is currently performing as a jazz musician with Miami's popular "The Florida Players." He is also working on his latest documentary film project Brothers, the story of his chance meeting in May 1996 with his younger brother Reginald Harris, whom he had not seen or heard from in over thirty years. He is also currently promoting his latest CD, Better Days, which is dedicated to those that lost their lives on September 11, 2001 and their families and loved ones. He is constantly in demand playing concert and music festivals, as well as acting in commercials and TV ads.
And after 30 years as a musician, composer—and so much more—it seems that Leo Casino will always be reaching peoples' hearts.